Transport Action Network's legal challenges
Find out more about Transport Action Network's legal challenges against the UK Government's £27bn road building program.
Who are Transport Action Network (TAN)?
TAN helps local communities fighting damaging road schemes and savage bus cuts.  Although a new organisation it brings together people with over 50 years' experience of environmental campaigning. More information at: Transport Action Network.
TAN have been a huge help and support to TCAG in our fight against LTC, for which we are very grateful, and we fully support their legal challenges.
What are TAN's legal challenges?
The first is their RIS2 legal challenge – this is against the UK Government's approval of it's £27 billion road building programme (also known as the Road Investment Strategy 2 – RIS2) on climate grounds.  Transport Action Network (TAN) are seeking to have air pollution and strategic environmental assessment included in the challenge as well.  The hope is to be in court by Spring 2021, but the Government are trying every trick in the book to delay the case.  Learn more…
The second is their National Policy Statement legal challenge – this is challenging the UK Government's refusal to review the national policy that governs planning approval for new roads (known as the National Policy Statement for National Networks – NPS NN). This policy dates back to 2014 and is now outdated regarding air pollution, natural capital (biodiversity) and design.
For example since this policy came out the Government have made a legally binding commitment to Net Zero by 2050, yet the policy has not been reviewed and updated to reflect this legally binding commitment.
In March 2020 TAN wrote to Grant Shapps asking him to pause the roads programme and to review the National Policy Statement (NPS) on roads. TAN never received a reply to their letter although when they chased it up they were told that Grant Shapps would consider whether to have a review in the autumn.
In October Shapps decided not to review the NPS. However, the Government waited nearly 2 weeks before telling TAN, leaving them with only 4 weeks to lodge their application for judicial review. Then it refused to give TAN any information despite repeated requests. Not until the day before TAN were due to submit their case, did it suddenly release the advice which exposed that Grant Shapps had ignored his officials. Even then the Government refused to release his reasoning.  They also prevented TAN from going public with the news.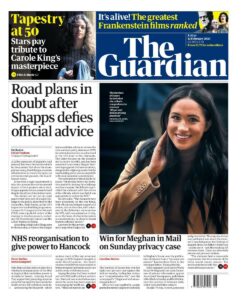 However, on 12th Feb 2021 this bombshell has been exposed on the front page of the Guardian, and we are all free to talk about it!
The Department for Transport has now informed TAN that Grant Shapps will reconsider whether he now wants to review the NPS. A decision is due in early March 2021.
At this stage TAN don't know what this means. He might agree to review the NPS on all TAN's grounds, or only some of them. Or he may refuse to suspend parts of the NPS which he agrees to review, such as on climate change. (Suspending these sections would stop him using these out-dated policies to continue to approve damaging roads while the review takes place).
With everyone's help TAN hope to keep up the pressure and to continue to highlight the Government's hypocrisy when it talks about leading on climate change and building back better, while rubber stamping new roads regardless of their environmental and social impact.
TAN are currently fundraising to be able to take this case to court.  Learn more…
Please donate to TAN's legal challenge if you can
Relevance to TCAG and our fight against the proposed LTC
As highlighted above both these legal challenges are relevant to our fight against LTC, as the proposed LTC is part of RIS2, and the National Policy Statement is used as part of the LTC process. A couple of further examples of the relevance to LTC are:
We know that the Carbon Emissions for the LTC alone are over 5m tonnes, which goes against the legal binding commitment of Carbon Net Zero. Read more on LTC carbon emissions here .
We know that the whole proposed LTC route would fail against World Health Organization (WHO) guidelines for PM2.5, again something that reviewing the national policy should consider with an update, especially with so many campaigning to get these guidelines enshrined into UK law in the Enviroment Bill as soon as possible. Read more on the LTC toxic triangle, including info on PM2.5, here.
These are of course complex legal challenges, and much more info will become available in due course, but much of that is for the legal teams to know and present. We at TCAG thank and support Transport Action Network for their hard work in regard to these legal challenges, and for their support in our fight against LTC.  Together we are stronger!
Related
More details of the legal challenges on Transport Action Network's own website – click here
TAN on Facebook | TAN on Twitter – Please give them a Follow and Like, they're doing great work!
The Guardian – £27bn roads plan in doubt after Shapps overrode official advice (Feb 2021) – click here to read article
BBC – Climate Change: Government may review road-building policy – click here to read article
New Civil Engineer – DfT pressed on with £27bn roads plan against official advice to review environmental impact – click here to read article
TCAG archived updates on TAN's legal challenges
For those looking for our now archived posts of our original updates on TAN legal challenges, you can read more about the first legal challenge in the original update that we posted when we first learnt of this challenge here. And further updates in July and October here.  And our original update about the second challenge can be found here.