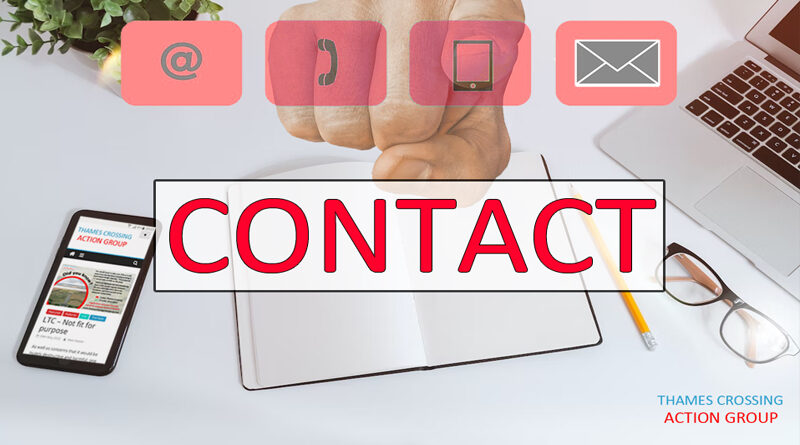 ---
Contact Thames Crossing Action Group
For press/media enquires or to send us important info please contact us via email admin@thamescrossingactiongroup.com
---
Sign up to Thames Crossing Action Group Newsletter
We'll only send you Thames Crossing Action Group related updates, and you can unsubscribe via the link at the bottom of each newsletter if you change your mind!
---
Social Media
---
Volunteers
If you wish to sign up as a volunteer then please register on our Volunteers page.
---
Whatever you are getting in touch with us for, thank you for your interest and support. Together we are stronger.
---
Other contacts
(We will do our best to add to and update these details accordingly, but please be aware they are subject to change)
If there are any other contacts you feel it would be helpful to have in this section please email us with suggestions.  Together we are stronger!  Thanks.