Here you will find some suggestions on ways you can help the fight against LTC.  This page will be update as things progress and other options to help arise, so please check back regularly. (last updated 18 Jan 2020)
Together we are stronger!
Current Calls for action
These are some of the things you can help with now!
Have your say for the Environmental Bill Debate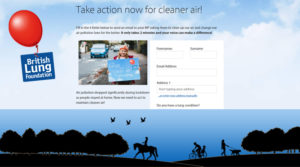 The UK Government will soon be debating the Environmental Bill. We all need to share our views on this with our MPs and let them know what we want now!
We all have serious concerns over air quality in regard to the proposed LTC, and British Lung Foundation have set up a quick and easy form to fill in, where you can add your own words too if you wish to get your message across to your local MP.
As we know the whole proposed LTC route would fail against World Health Organisation standards for PM2.5, which is why we feel it important to push for WHO standards for PM2.5 to be enshrined in UK as a matter of urgency. We need and deserve clean air.
Please click here and send a message to your local MP now! It literally takes a couple of minutes. Of course if you prefer to email your local MP directly instead of using this template then that's great too!
---
These are things that we need help with on an ongoing basis please
Click through to expand each suggestion, we truly appreciate any help you can offer.  Thank you.