Here you will find some suggestions on ways you can help the fight against LTC.  This page will be update as things progress and other options to help arise, so please check back regularly.
(Last updated 11th May 2023)
Together we are stronger!
Current Calls for action
LTC Minor Refinements Consultation (17 May – 16 June 2023)
National Highways are holding a further round of LTC consultation for 30 days from the 17th May through to the 16th June 2023.  More details and updates on our LTC Minor Refinements Consultation Updates Index.  Please take part and have your say!  Together we are stronger!
---
LTC DCO
Please check out the LTC DCO Updates Index for more info and updates on how you can take part (if you have registered).  The Preliminary Meetings will be on the 6th and 20th June 2023.  To attend and speak at the meetings you will need to register by the 26th May and 13th June respectively.
The LTC DCO Examination starts on 20th June and ends on 20th December.  The draft DCO examination timetable has been shared, and there will be a number of different hearings and deadlines for written submissions.  Again, as with the Preliminary Meetings, you will need to register by 13th June if you wish to participate in any of the examination hearings.  Please do check out our DCO Updates page for more info.
---
Department for Transport National Networks National Policy Statement (NN NPS) Consultation
The NN NPS is the roads policy that all new roads are examined and judged against.  This policy is very outdated and in need of updating, which is the reason for this consultation.  The deadline for responses is 11.45pm on Tues 6th June 2023.  The TCAG response will be published to the website on our 'correspondence and responses' page, as soon as it has been submitted.
Please do have your say, as this is a very important consultation, either by responding to the DfT consultation directly here, or using the quick and easy actions from our friends Transport Action Network here, or The Woodland Trust here before the deadline.  Together we are stronger.
---
Register for Planning Inspectorate LTC email updates –  NOW
Please visit our LTC DCO Updates Index for details of how to register for email updates from the Planning Inspectorate about the LTC DCO process.
---
Ask your MP to support "Ella's Law" (Clear Air Act)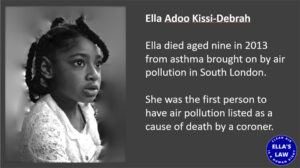 Air pollution is a very serious concern for us all, whether it is in general and/or in regard to the proposed £10bn+++ Lower Thames Crossing. We all deserve the right to breathe clean air.
Ella's Law is what people are calling the Clean Air (Human Rights) Bill. It would force the government to act to bring air quality in every community up to minimum WHO standards.
It has passed through the House of Lords, and now needs the House of Commons, our MPs to pass it.
Has your MP signed in support yet? https://edm.parliament.uk/…/the-clean-air-human-rights…
Please email your MP and ask them to support "Ella's Law" – https://www.writetothem.com/
---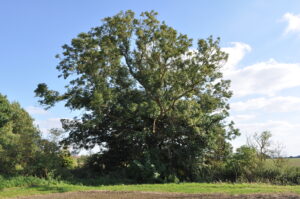 Help record trees
The Woodland Trust is also asking us, the public, to help spot and report ancient, veteran, and notable trees. Obviously they can only know about and try to protect these trees if they know where they are, so please do check on their website if you know of an old tree and see if it has been recorded, and if not please add the details to help build their database HERE.
Need an extra bit of help to ID trees by their leaves?  Check out this free download.
Help protect trees
And/or you may also wish to consider becoming a Volunteer Woodland Advocate with the Woodland Trust – more info.
---
Calling all photographers, videographers and budding photographers/videographers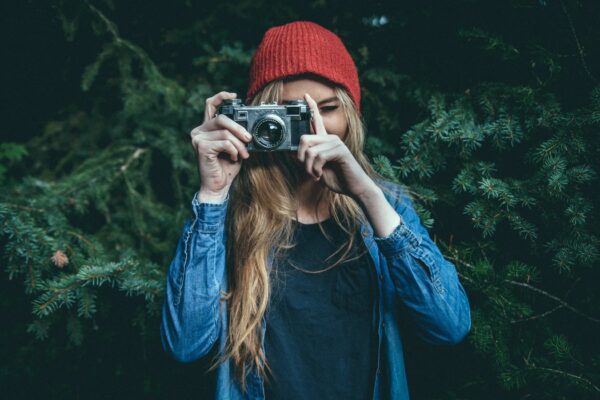 We have some ideas and plans we are working on to help continue to get word out about our fight against the proposed Lower Thames Crossing.
If you have photos/video of areas that would be impacted by the LTC (or be willing to go out and take some) that you'd be willing to share with us and let us use to help with the fight against LTC, please get in touch via email –  Thanks
Together we are stronger!
If you need to check areas that would be impacted please refer to the interactive map – https://ltcconsultation2022.nationalhighways.co.uk/map/
---
These are some other things you can help with now!
Please download/share some of campaign images on social media etc – click here to view all the available images.

---
These are things that we need help with on an ongoing basis please
Click through to expand each suggestion, we truly appreciate any help you can offer.  Thank you.