How to report issues relating to LTC works
Since National Highways (formerly Highways England) and their contractors have started investigative works for the proposed Lower Thames Crossing, there has been an ever growing amount of issues and concerns over these works.  Here are some of the ways you can report issues relating to LTC works.
If you have any questions or concerns about issues on LTC investigative works sites, please email all the details to info@lowerthamescrossing.co.uk or call 0300 123 5000.
Unfortunately either way could take up to 15 working days to get a response, but it is important to report these things, and please do mark it is urgent if it is a serious issue, especially if relates to concerns over safety.
Depending on the nature of the issue/concern you may also wish to copy TCAG and/or your local MP/councillor into the email.
---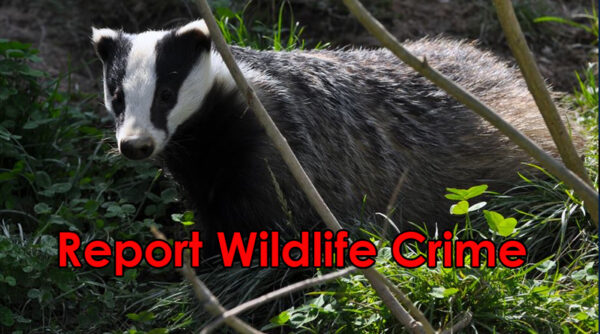 Reporting a wildlife crime
Sadly we have already had people contact us about a wildlife crime which took place at a location where LTC contractors were working.
Government advice is that if you witness a suspected wildlife crime in action call 999 immediately, and ask for police.  In all other instances call 101.  To remain anonymous – call CrimeStoppers on 0800 555 111.
For your own safety, do not approach suspects yourself or touch anything at the scene.
If possible give information on:
• What is happening
• The exact location (a map reference or local landmark can be useful)
• The date and time of the incident
• Who is involved (e.g. number of people, clothing worn, tools being carried or any dogs)
• The make, colour and registration number of any vehicle
• If it is safe to do so take photos which may be used as evidence and remember to ask the police for an incident reference number
To read more about wildlife crime visit – UK National Wildlife Crime Unit website
Depending on your area you can also find further info here: Essex | Kent | Havering
Plus there's more info on the Wildlife Trust website