Yes the LTC A2/M2 Junctions are confusing and complex.  The junctions are made up on many different entrances and exits from various routes, and when you first see them it can be very confusing trying to work them all out.  So let's take a look and see if we can help explain things in the hope it makes it a little easier to figure out what is being proposed.
If you want to view the proposed route on the LTC Interactive map, it can be found here.
The images in the following slide show are taken from pages 26-30 of the Supplementary Consultation Guide.  Scroll through and hover over image to pause
Connections chart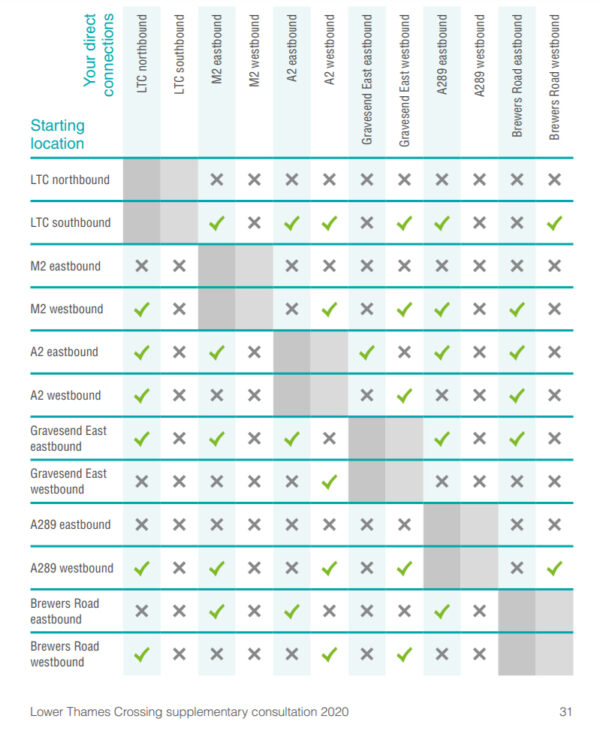 This  chart taken from page 31 of the Supplementary Consultation Guide shows you the connections that are possible to and from the LTC around the A2.
Click chart to enlarge in a new tab.
To read this chart find your starting point or location in the left hand column then look along the columns to see which direct connections you can (or can't!) make.
Schematic
Thanks go to Robin Bull (3rd Thames Crossing Kent's Views) for creating and kindly letting us use the LTC/A2 junction with us.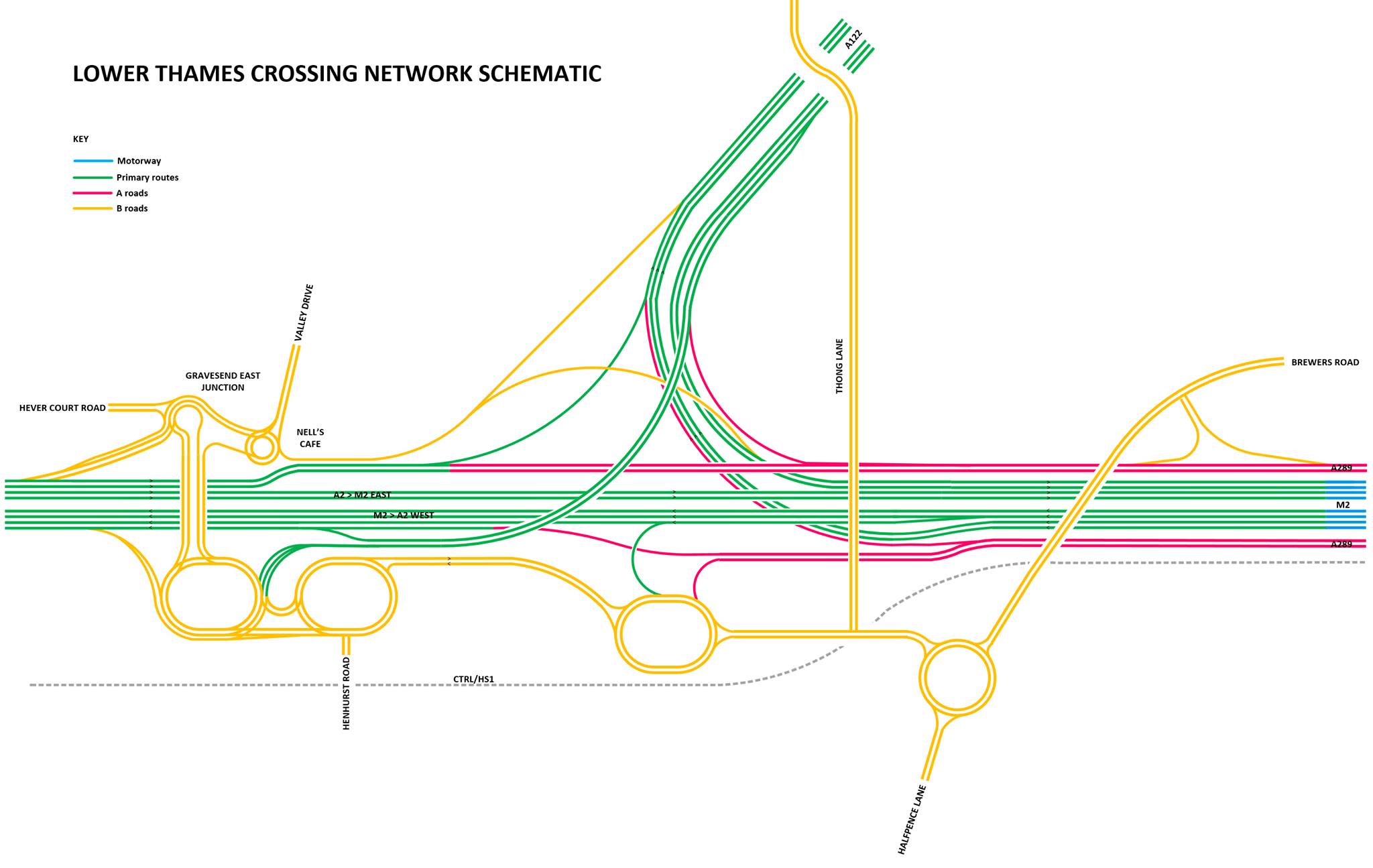 Robin shares with everyone that the pink A roads on the far right hand side obviously also lead to and from the A2 into Strood.
Check out these key points, that Robin also highlighted in his original post of the schematic:-
Lane drops on the A2 eastbound at Nells Cafe and westbound between Brewers Road and Thong Lane
Capacity between the A2 to the west and the LTC is just one single lane in both directions
No direct exit from London bound A2 to Gravesend East, instead you must negotiate 3 roundabouts
No direct access to the A2 in either direction from Brewers Road
You can find a bit more info about the bottlenecks on our website here.
Related
A2 Bottlenecks – click here
A13 Junctions – click here
A127/M25(Junction 29) Junction – click here