Environmental Targets Consultation response
The Department for Environment, Food, and Rural Affairs (DEFRA) have launched their Environmental Targets Consultation.  The consultation launched on 16th March, and the deadline for responses has now been extended to 27th June 2022 .
The consultation is to set targets on certain aspects of the Environment Act which became law in 2021. They say these targets will help meet the government's vision of leaving the environment in a better state than it was found.  The new targets would be set into UK law by the end of Oct 2022.
The Act also established a new environmental watchdog, the Office for Environmental Protection (OEP), which will hold the Government and other public bodies to account, and ensure that environmental laws are complied with.
This consultation sets out their proposals for:
Biodiversity on land and in the sea
Water quality and availability
Resource efficiency and waste reduction
Air quality
But the general consensus from experts and organisations is that the proposals are not good enough, and need to be improved, and we at TCAG agree!  That's why we will be having our say in this consultation, and encourage as many people as possible to do the same please!
This is super relevant to our fight against LTC, and we need and deserve better!  Please have your say!
Relevance to our fight against the proposed LTC
Air quality  – is a huge concern when it comes to the proposed LTC. There is evidence that the whole proposed route would fail against newly proposed targets for PM2.5 alone.
Toxic air contributes to 36,000 premature deaths every year. It can trigger flare ups and make the symptoms of people in the UK living with lung conditions, such as asthma and COPD, worse. The impact of air pollution costs the NHS up to £20 billion per year.
However, the new targets are set to be reached by 2040, when the reality is that they are attainable by 2030. Bearing in mind the proposed LTC would not open prior to at least 2030 if it goes ahead, surely this should be a huge red flag for the proposed LTC.
Not only that but the consultation materials make regular references to the Government's 25 Year Environment Plan (25YEP) which on the topic of air pollution states – "We will achieve clean air by meeting legally binding targets to reduce emissions of five damaging air pollutants. This should halve the effects of air pollution on health by 2030".  If 25YEP states by 2030 why can't we have targets for 2030?  We need and deserve better.
Biodiversity – as we all know the proposed LTC would most definitely have a huge impact to wildlife and habitats.  One of the proposed new targets for biodiversity is to halt the decline in species abundance by 2030.
However, this means wildlife populations would continue to decline until 2030, before improving by 10%. Essentially, this will mean that nature will be in the same state it is now, in 20 years time. We are already in a nature crisis, and this is not good enough.
Another target is to create or restore in excess of 500,000 hectares of a range of wildlife-rich habitat outside protected sites by 2042, compared to 2022.  They say this would contribute to the government's commitment to protect 30% of land by 2030.
However, at the same time our government is attempting to push ahead with hugely destructive and harmful projects, that are not fit for purpose, like the proposed LTC.
Trees and woodlands – would also be lost and impacted if the proposed LTC goes ahead, including ancient woodland.  One of the proposed new targets is to increase tree canopy and woodland cover from 14.5% to 17.5% of total land area in England by 2050.
However, with so many trees and woodlands being lost and under threat from developments like the proposed LTC, is this really enough, and there is no stipulation that they need to be native trees either. We need the right trees in the right locations, and plenty of them!
Carbon Net Zero – they say the tree and woodland targets could see a total of 170 million tonnes carbon dioxide sequestered by the end of the century.
However, let's put that into perspective capturing 170 million tonnes of carbon by the end of the century, that in roughly 77 years time.  Yet the proposed LTC alone is estimated to emit over 5 million tonnes of carbon from construction and the first 60 years of operation.
And that's just a few of the highlights (or lowlights) to consider.
Obviously it would be a big help for you to raise your concerns about the proposed Lower Thames Crossing in regard to these topics, but feel free to comment on any other aspects/concerns too!
Take Part
Remember the deadline to respond by has now been extended to 27th June 2022.  A few different organisations have set up online tools to help you respond easily and quickly to different aspects of the consultation.  You can complete any or all of these as you wish.  As well as the info above and in the associated links, we have popped a few other related links that may be helpful when responding below in the 'Related' section.
TCAG wish to thank these organisations for the online tools to help people take part in the consultation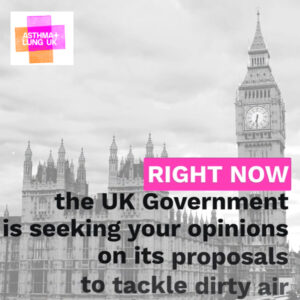 Have your say on air pollution targets
Respond using Asthma and Lung UK's online tool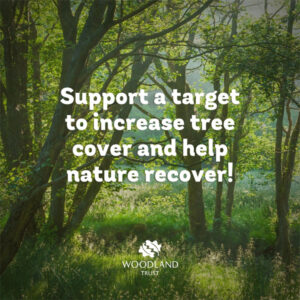 Have your say on trees and nature recovery targets
 Respond using the Woodland Trust's online tool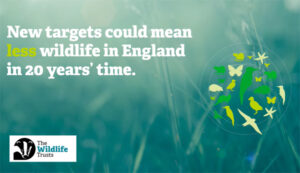 Have your say on wildlife and nature recovery targets
Respond using the Wildlife Trust's online tool
Or, if you wish to respond directly to the consultation you can do so by:
Responding using the online consultation form
or
Emailing your response in your own words (just tell them about your concerns and what you'd like to see happen!)
TCAG response
TCAG response to Environmental Targets Consultation

You can scroll through using the arrows
If you are having any issues with viewing our response above it can also be downloaded as a pdf file here.
Our response was submitted on 9th May 2022.
Related
Environmental Targets Consultation – click here
Air quality in UK could reach WHO targets by 2030 if reforms delivered – click here
Clean Air Fund report 'The Pathway to healthy air in the UK' – click here
Air Quality News comment on PM2.5 targets – click here
Client Earth comment on Environmental Act targets – click here
Wildlife and Countryside Link notes on responding to consultation – click here
Wildlife Trusts comment on proposed targets – click here
TCAG response to Office of Environmental Protection consultation – click here