New Lower Thames Transport Tunnel (NLTTT)
What Options Exist?
I know you've all heard a lot about Option A14 from Highways England… But what ever happened to Option D?
This option was removed from the 2013 line up due to it not removing enough traffic from the existing M25… We here at TCAG believe Route 3 also isn't enough reduction at the Dartford Crossing to actually get Thurrock Moving by the evidence Highways England have provided.
Option D went some way towards the provision of a sustainable approach to DP World & Sheerness ports… Also linking these two ports to the M2, A130, A12 & A14, linking between Felixstowe and the port of Dover via road.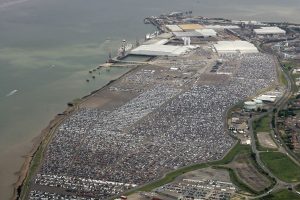 All the while 86% of all crossings remain with in the M25 corridor, TCAG believe Route 3 will fail Thurrock and Kent residents alike. This location is said to be 6million crossings per year over capacity today. Therefore what good will 14% achieve for the majority user of the London Orbital Network?
We hear how Highways England suggest £8bn worth of new business will be created with Route 3… Our question is… How will you staff this growth plan?
With people of ill health this plan will simply remain a pipe dream for a few Essex & Kent business groups and Highways England. A 'sales ploy' you could call it!
Healthy People Deliver High Productivity, High Productivity Delivers Wealth.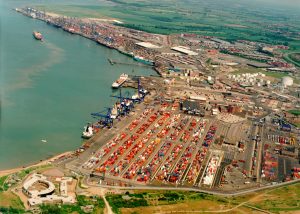 Considering the South east as a whole, we are surrounded by shipping and logistics operations…
Sheerness & Dover in Kent or DP World in Thurrock, Essex. Harwich in the North or Tilbury in the South…
With this amount shipping going on, one would have thought investment in rail is a vital ingredient to fuel its very own sustainability and growth strategy.
This is where the likes of (you & I)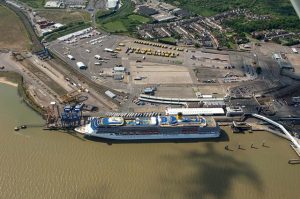 and the government have a different opinion.
OK, we get employment is a huge part of the issue, the industry employs many HGV drivers… Even so, this level of growth with poor historical road investment still lands us in a dire situation and economically restricted. Hence the proposal of a new lower Thames crossing!
Lets cast our minds back to Option D…
---
Here's a forward thinking solution… Tell us what you think!
New Lower Thames Transport Tunnel
Essentially this tunnel would be double deck providing a new route for cars, buses, HGV's and a rail deck that links into HS1, enabling rail links across the Thames that aren't London centric… Make sense?
Let us explain…
At the moment, we are told rail capacity is a huge problem in the shipping industry, London equally congested just like its roads… so the option for our ports to use rail is pretty obvious… they can't!
Both DP World & Tilbury ports are said to be shipping ~10% of their freight via rail. This adds extra burden to Thurrock's roads in the scale of c.20,000 HGVs crossing our borough per day.  No wonder we are nationally recognised as having poor air quality and low life expectancy!
NLTTT is a privately funded project that has huge potential, as we already said this link completes a line running from Folkestone (via HS1) all the way up the east of England, linking many national ports via a rail link that can support much bigger loads!
Something you would have thought our shipping businesses would have been all over like a rash….
Here's the NLTTT presentation…
Pres-6c

Or download the pdf and view off line via this > link <
Some key merits of this tunnel : –
Uses geothermal heat to produce its own energy needs
Excess clean energy put back into the local community
Road and Rail tunnel
New business growth potential (Essex – Kent – Eu)
New employment markets
Clean & Sustainable pollution mitigation
This is a very exciting project… We aren't saying this is a perfect solution, as it will no doubt effect areas of Canvey Isl and area's of Kent aliong the A2(m)… However, we Hope you can engage with this by sharing the presentation and asking your ward cllrs about this project!