Inadequacies of LTC Community Impacts Consultation
We've experienced plenty of inadequacies when it comes to the proposed Lower Thames Crossing and Highways England, and nothing changed when it came to the LTC Community Impacts Consultation.
In fact some of the inadequacies of previous consultations literally didn't change in this latest consultation.  That's right issues and mistakes we pointed out during previous consultations are still there in this consultation, like mis-spelt place names on maps.  You'd think HE would at least pretend to be listening when we report these inadequacies, even if it was just for the benefit of the Planning Inspectorate when they resubmit the DCO, but no it seems HE can't even bothered to attempt to make it look like they care.
The Community Impacts Consultation ran from 14th July through to 8th September 2021. HE sent emails out to advise people of the consultation. However, the link to the consultation website in the email did not work, it gave the following error message: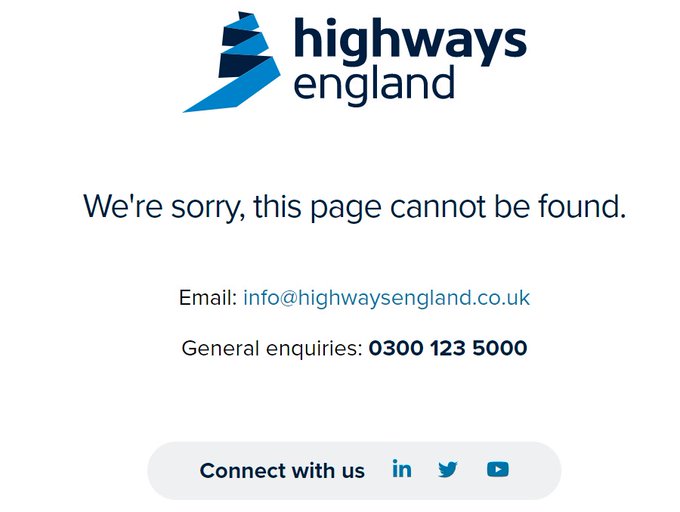 Leaflets about the consultation were only sent within 5km radius.  Definitely not covering a wide enough area to ensure all communities that would be impacted were aware of the consultation.  Also the reminder postcards that HE sent were definitely not reaching people.  We heard they had been sent out, but many reported that they never received them.
An email was sent to DartCharge all account holders according to HE, yet plenty of local account holders did not receive an email.
Printed copies of consultation materials were not available until at least the 21st July, a week after the consultation started.
Consultation Packs were large and heavy. You couldn't just get response forms, physical copies came as whole packs, no option to pick what you wanted/needed.  It was stated that packs were limited to one pack per household. If you want Ward Impact Summary for more than one area you have to have the whole pack for each area.  This all made it very difficult for people to get the consultation materials that they wanted/needed. It also added to the cost both financially and the cost to the environment.
It appeared that only the Ward Impact Summary for the area each event was in that day was available at events.  So if you live in one ward and hope to get info about maybe another ward area where you work you weren't able to easily get copies at the event.
We are aware of North Part 1 Ward being delivered to a resident in South Ockendon which is North Part 2 ward area, when they had requested their local Ward Summary.
Ward summaries in list of consultation materials were incorrectly linked at start of consultation and were then updated.  Making it harder for anyone visiting the site prior to the error being rectified. Some may have been fed up or confused and not bothered coming back after initial frustration.
Ward summaries were not accurate on public transport, for instance Orsett Ward has more rail stations than just West Horndon to consider, but that was all that was listed.  Just further indication of a lack of knowledge or care to residents from HE/LTC.
Changes were made to online documents part way through the consultation. What about the people who had already read it before changes were made?
It was deemed that there was a definite lack of events in relevant areas for this consultation.
Also whilst good that there was a BSL interpreter for Deaf community at the Chadwell St Mary event, it was the only one and not promoted adequately. We also note this was an event which wasn't even on the original event list, this event only happened after pressure from the public and local authorities.  Had this event not have happened there would likely not have been a Signed consultation event at all.
We received reports from members of the public that HE/LTC were not sanitizing touch screen or maps at the Cascades event.
It should also be noted that many people reported frustration that there was a considerable lack of anyone able to discuss and/or answer questions on environmental issues/concerns at many of the events.
Considering how hugely destructive and harmful the proposed LTC would be if it goes ahead, and how people are concerned on environmental issues at a time of climate emergency, along with the numerous attempts to greenwash the LTC, this was something many felt to be inadequate to say the least.
HE stated that the population of Chadwell St Mary is predominantly young; if this is accurate there has been a major demographic change since the 2011 census when the proportion of elderly residents was the highest of all Thurrock wards!
The LTC Interactive map was not always working. See picture below of screen capture on 24th August 2021. (Click to enlarge)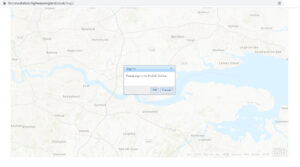 When using the LTC Interactive map  the red line development boundary vanished on closest magnification at start of consultation.  Layers also disappeared when zooming in to closest couple of magnification on traffic layers etc.  This is inadequate and could mean that if people were zoomed into a close magnification and moving about the map they could be completely oblivious to the impacts and data that they should have been able to view at all magnifications.
The LTC/A13 slip widening was incorrectly labelled on interactive map.  It pointed to A13 – LTC north slip not the LTC to A13 and Orsett Cock slips.  HE admit it is not shown in map books, flythrough etc. In map books the text notification of widening was so tiny and didn't point to the correct location.
Stanford was mis-spelt in map books (yet again) spelt with a d – Standford.(Click image to enlarge)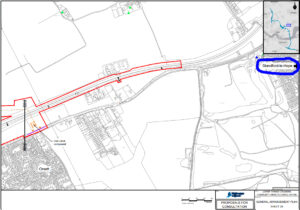 Stanford Rd is spelt with an m – Stamford Rd in Ward Impact Summary North Part 1. (Click image to enlarge)
Linford was referred to as 'Linfield' in the Ward Summary North Part 1. (Click image to enlarge)

Thames Chase Forest was referred to as 'Thomas Chase Forest' in the Land Use Map Book.  (Click image to enlarge)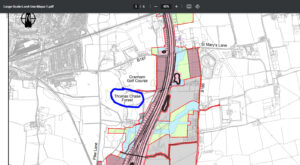 Stifford Clays was referred to as 'Little Thurrock' in the Map Books (Click image to enlarge)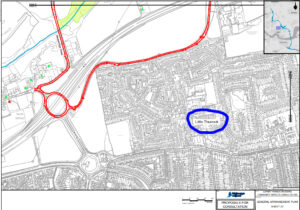 New 24/7 construction hours were hidden well away and not detailed in a clear and informative manner.
People at events being told that the only 24/7 construction would be at the tunnels, when new 24/7 construction details have been released in the consultation materials.
Page 120 of the Construction Update image appears to show only two lanes of traffic northbound, we find this a misleading image. Why do both images not show 3 lanes of traffic? (Click image to enlarge)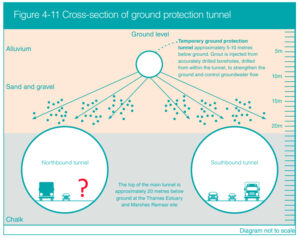 Stating improved air quality throughout region in prime locations on consultation website without any disclaimer about increase in some areas, when the evidence shows it won't improve air quality in many areas.  Burying the detail deep in the consultation materials yet again.
How long are Baker St, Rectory Rd, Ockendon Rd all estimated to be closed for?  There was contradictory info in ward impact summaries.
Page 174 in the Construction Update shows spoil storage area in compound is on contaminated land, but there is no mention of any contamination in the associated Ward Summary on page 175 which explains where it would be used.
In regard to Non Motorised User info it was not always clear from the descriptions if the routes are for all the types of specified user, or for just one.  It is therefore not possible to understand how the new network will function.
The text on the figure and legend are not always in agreement.  For example: NG8 is shown as being upgraded to bridleway.  However, the route is shown as a diverted footpath/cycle route.  Greater clarity is therefore required to be able to comment on the new routes.
These are just some of the highlights (or lowlights!) of the many inadequacies of the Community Impacts Consultation.  Yet again HE showing they are not prepared to ensure clear and informative consultation materials.  Along with the fact that there is still so much information that they are refusing to share with the public.  How on earth are we supposed to be able to give a meaningful response to the consultation without being able to review adequate information?