Route C Option 3 – Highways England and the Government's preferred route
Highways England and the Government have announced that the preferred route option for a new Lower Thames Crossing will be Option C, Route 3 (Route C3). Of all the routes this is the most destructive and disruptive to our borough.
Route 3 (click here to view big map) – Passes up between East & West Tilbury, Linford & Chadwell. Across Heath Place Farm. A huge new junction of viaducts will be located at Baker Street. While both Ports will navigate the Orsett Cock Roundabout to gain southbound access to the new road.  Baker Street & Heath road look as though they could be prevented from joining the A1013. This route also continues further Northwards across the fen's to North Ockendon, where it joins with an extremely busy section of the M25 – Just south of J29.
Now we are in a period of Surveying Work, identifying Properties at Risk, CPO/Bilight & Letters for Access. From this a detailed Map will be produced but the Time Scale is not clear. A Formal Consultation will be held in 2018, as the 2016 Consultation was Informal, and then all required the Legal Processes & Planning can begin in 2019 with a possible start date in 2020/2021.
Route C3 Redline Maps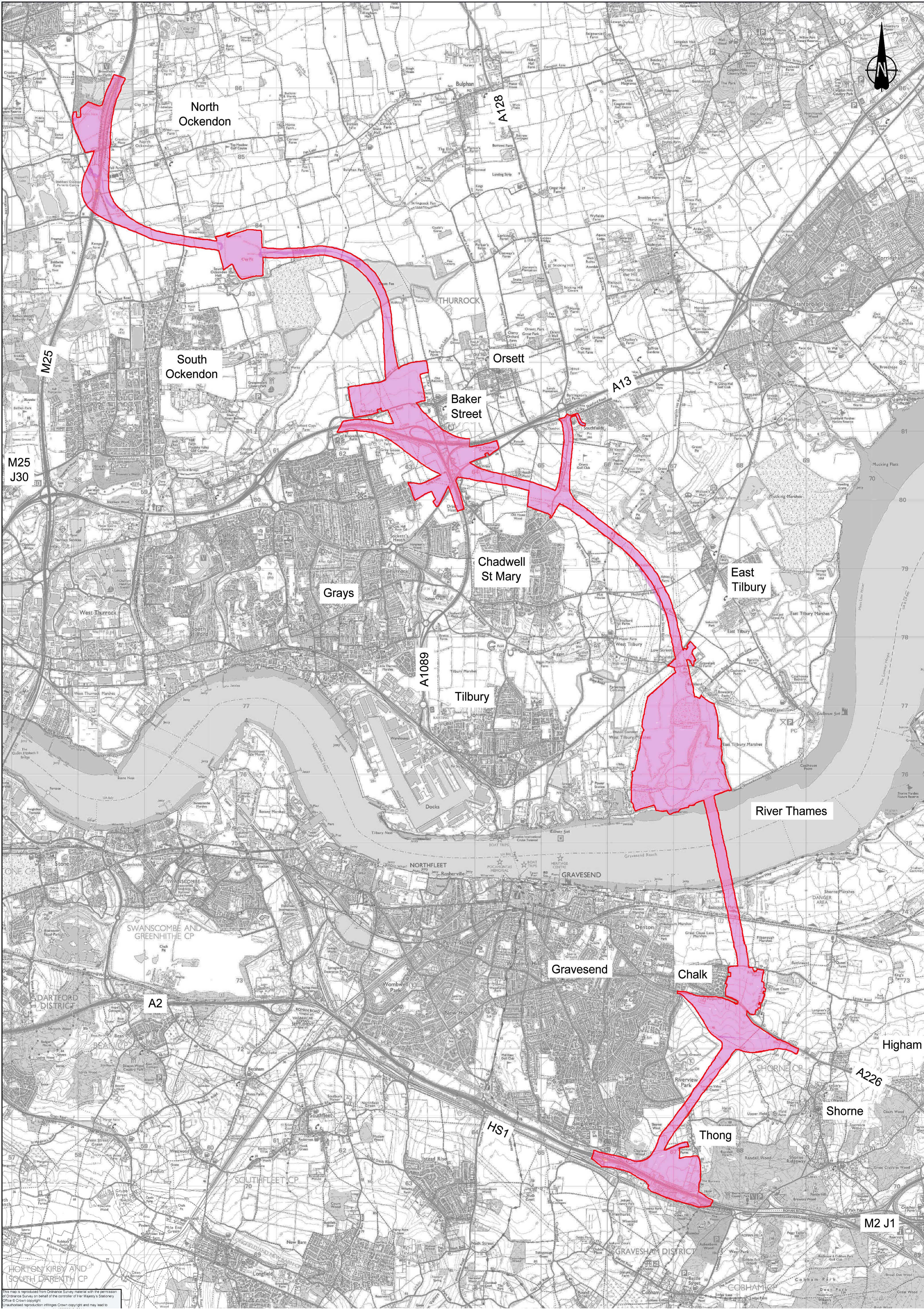 Zooming into areas to give more detail
Thames – Low Street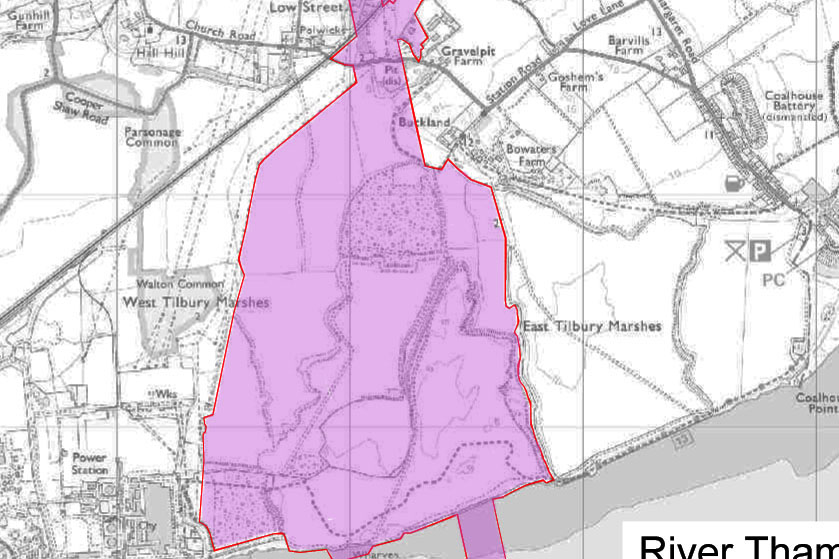 Low Street – Chadwell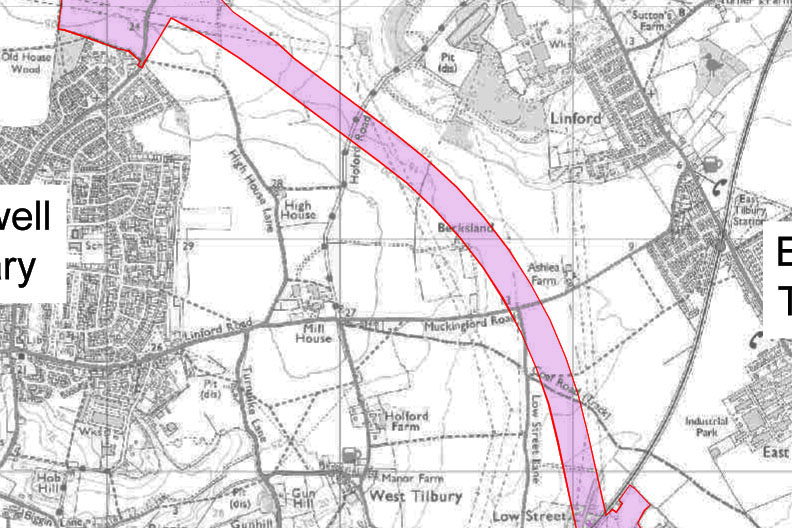 Chadwell – Orsett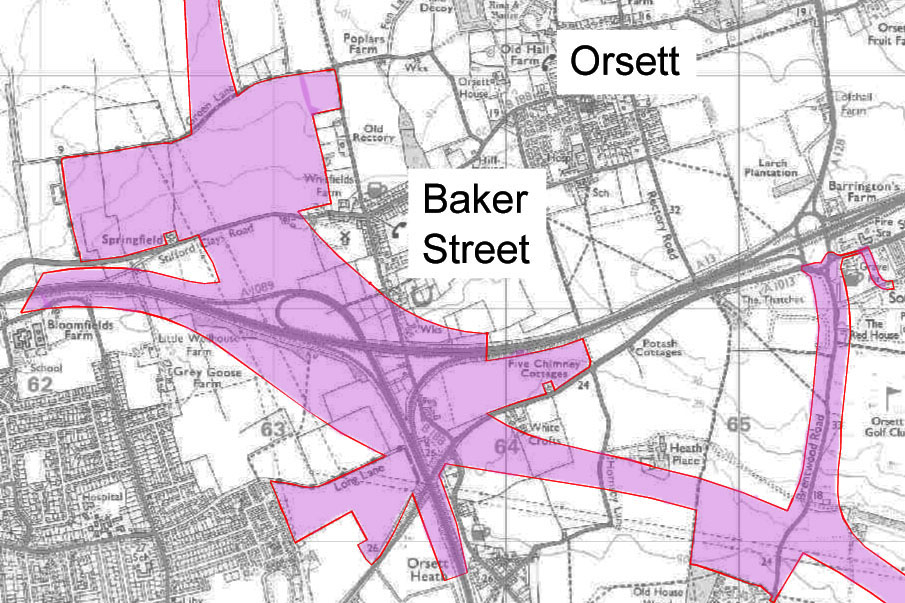 Orsett – Ockendon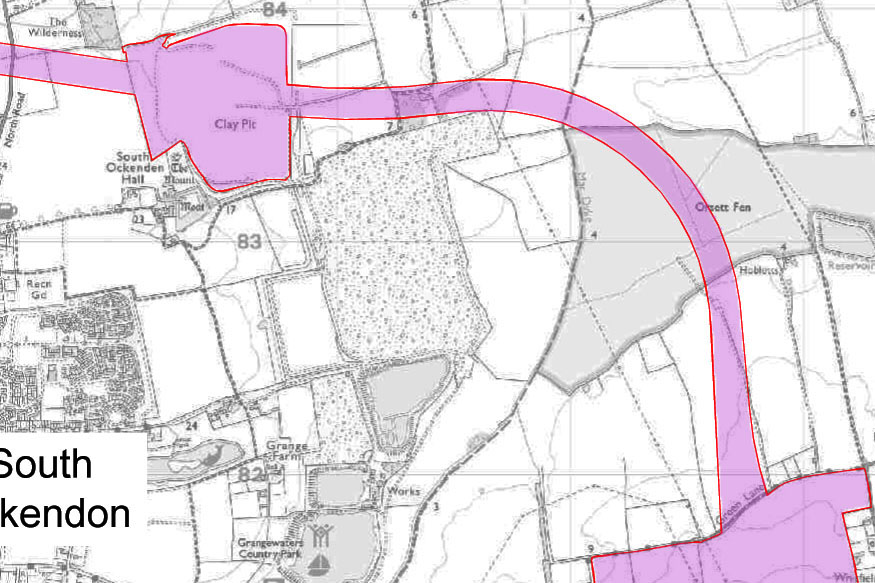 Ockendon – M25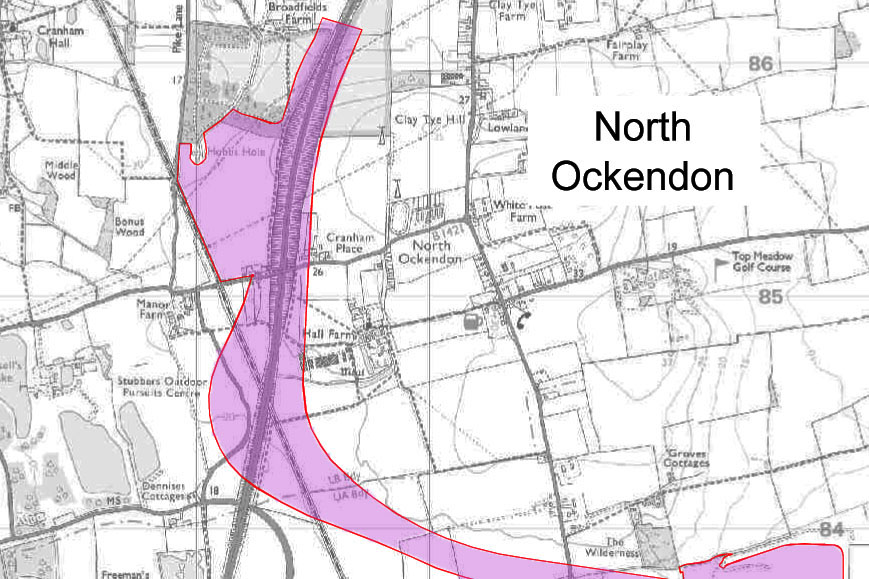 July 2018 update
Here are the updated Red Line Boundaries (July 2018) taken from Highways England website.  An overview of the route followed by zoomed in maps of areas along the route.  In total the area has increased from around 12.76 sq km to 21.45 sq km.
Proposed_Development_Boundary_Comparison_July2018

Click the + and – to zoom in and out on the images, and the arrows to move through the series of maps in the pdf above.