Letter from Jackie Doyle-Price to Grant Shapps
We have been made aware of a letter from Jackie Doyle-Price to the Secretary of State for Transport, Grant Shapps MP regarding the proposed Lower Thames Crossing from her recent media release.
Here is a copy of the letter:
Letter from Jackie Doyle Price to Grant Shapps

Click the arrows to scroll through the letter
Our comments on the letter from Jackie Doyle-Price to Grant Shapps
Of course we welcome and applaud Ms Doyle-Price for contacting Mr Shapps to express that the chosen preferred route C3 is the wrong choice and her request that the route choice be reconsidered.
However, we are a little confused by her observation, "It has now become very clear that the plans have highlighted significant construction difficulties as a consequence of taking the road through Fenland and landfill." and then goes on to suggest that option C4 is a preferable route in her opinion. The tunnel portals for either route C 3 or C4 would both surface around the same location in East Tilbury amongst the historic landfill sites.
We also welcome her comments and concerns over air quality, which is of course of upmost importance to us all.  Though we feel the comments regarding locals not being able to easily access the proposed LTC could be open to debate by locals.  Whilst not having easy access means lack of benefit of using the route, it should also equate to LTC users also not being able to easily access our local area which lead to further congestion on our local roads when there is an incident on LTC.  The comment relating to a lack of a link road for Tilbury Port, and housing development 'opportunities' is again very questionable for most residents.
It should come as no surprise that Ms Doyle-Price is again favouring Option C4, as it is the one she has always preferred.  Option C4 is of course not one we as an action group support.
We also find her comments regarding the route options "Route 4 was only brought forward at the final stage of the consutlation, largely I believe, in response to the representations I had made against route 3, known previously as option C." confusing.
The voluntary Route Consultation that ran back in 2016, from which the preferred route decision was made, covered variants of Route C, options 2, 3, and 4.  Route 3 has never been referred to purely as option C.
This map (below) shows the route options at the time of the 2016 Route Consultation.  All are referred to as Option C, and Route 3 is the one that has been chosen as the preferred route and is being progressed at this time.  Route 4 is the route that Ms Doyle-Price is referring to in her letter.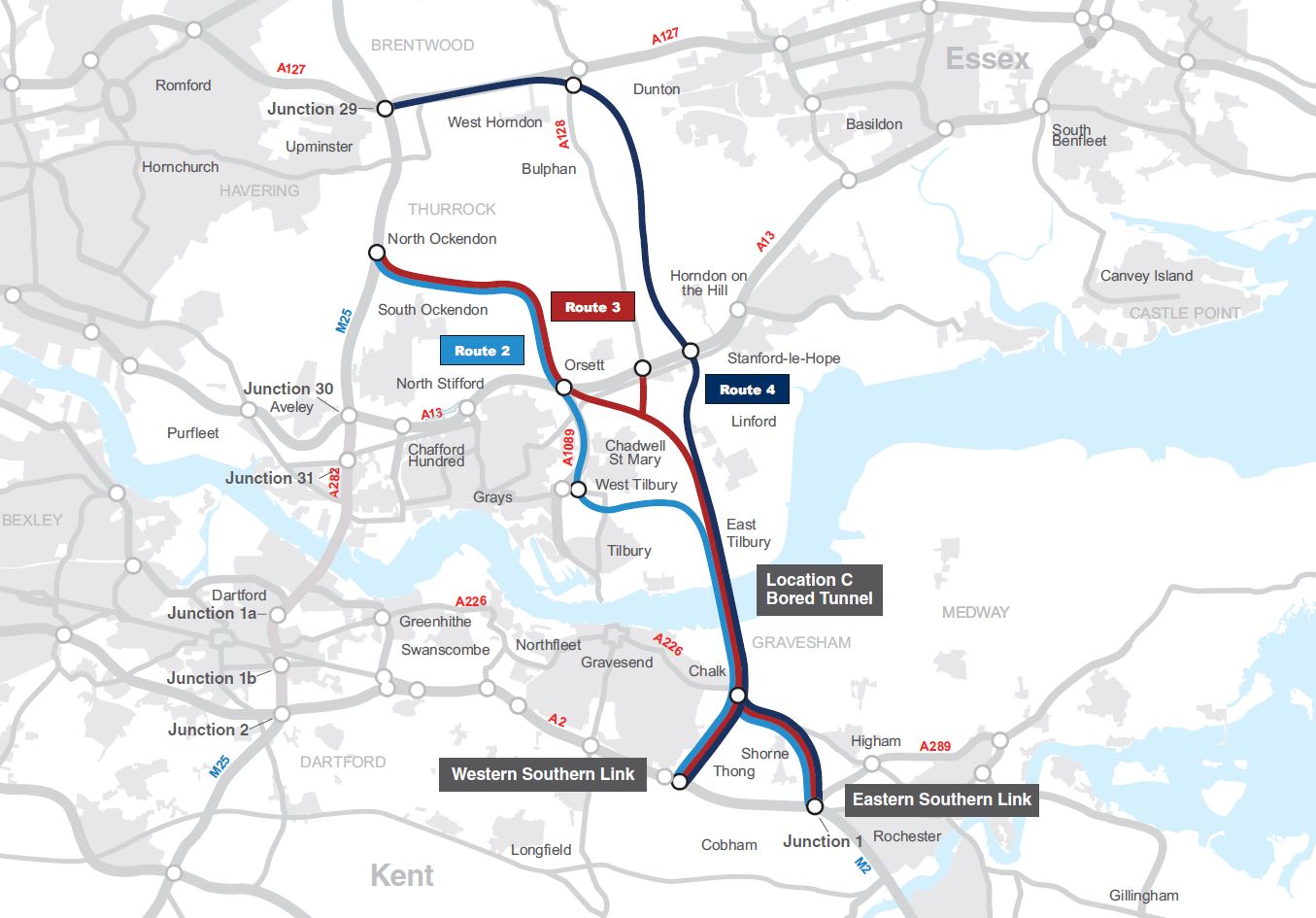 The stronger point to be made regarding the lack of options back in that consultation would be that no real choice was offered.  All variants had the tunnel portals surfacing in the same location the only difference was the direction the route took to the north of the Thames from the portal heading back to the M25.  This didn't give any real choice and should have included info and opportunity for consultation on proper alternative routes, such as Option A14 and others.
Comments relating to the financial cost of the proposed route could also be better argued in relation to is it really worth spending £6.8bn+ of taxpayers money on a project that would still leave the Dartford Crossing over capacity, when the original criteria Highways England were given was to solve that very problem?
To summarise, we are pleased to hear that Ms Doyle-Price has written to Mr Shapps, we do not agree with her comments that Option C4 is a better option (in our opinion both C3 and C4 are equally bad choices). We do agree that Highways England should bring forward a fresh consultation on route options, but we would like to see Option A14 (or a variant) brought back to the table for proper and fair consideration and consultation.
For reference Jackie Doyle-Price is Member of Parliament for Thurrock.  If we obtain any communications between any other MPs for the areas affected by LTC and Mr Shapps we will of course be happy to share them.
BBC Essex Radio (30th August 2019)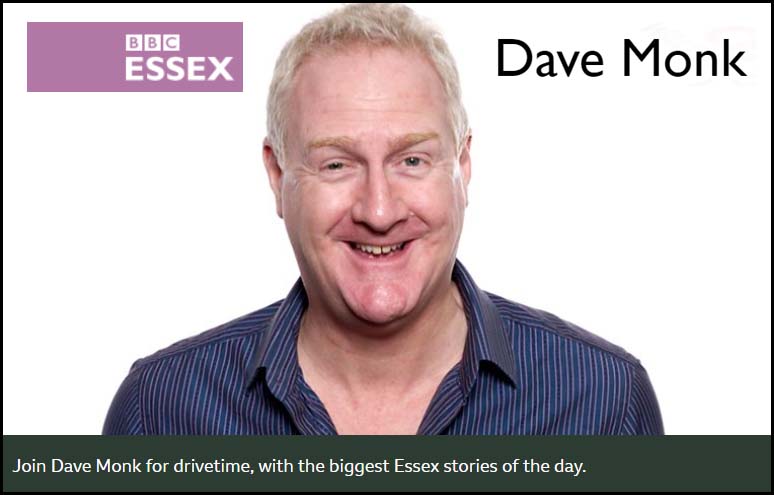 Listen to Thames Crossing Action Group Vice Chair, Laura Blake chat with BBC Essex Radio Drive Time host, Dave Monks about Jackie Doyle-Price MP's letter to new Sectretary of State for Transport, Grant Shapps MP regarding the proposed Lower Thames Crossing.