GET INVOLVED – A call for volunteers
To promote a single clear voice across the whole of Thurrock, volunteers are needed to help raise awareness, which is why we need everybody to get involved.
One thing we know about this campaign is that it is very important that as many people as possible know about the Thames Crossing, and how it will potentially impact our area on a personal, community, and environmental level.
At the last Highways England consultation unprecedented numbers took part.  In our opinion that was largely due to residents spreading the word themselves, and certainly not due to Highways England informing the public adequately.
There will be another consultation in 2018 and we need to  ensure that everyone knows the facts, so that the response to the next consultation is even higher.  History shows that we can't purely rely on Highways England to do this.   Imagine how much stronger our voice becomes with more and more taking part in future consultations.  Will you help spread the word?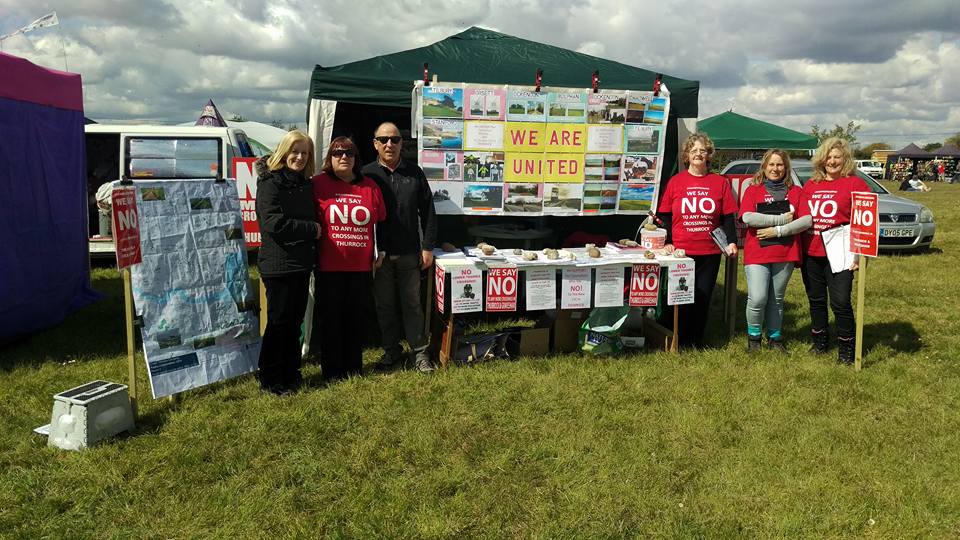 What you can do
Please take the time to sign up, so that we know where you are within Thurrock, and how you feel you can help the TCAG spread the word.
We'd love to hear from you with any offers of help, on any level.  It may be helping man a stall at an event, or leafleting about a future meeting.  It might be that you can offer help with legal advice, assistance with printing, or spreading the word through a local business, group or community forum mailing list or website.  If you can offer any help, please get in touch!
Have you read https://www.thamescrossingactiongroup.com/tfl-crossings/?