Here you will find some suggestions on ways you can help the fight against LTC.  This page will be update as things progress and other options to help arise, so please check back regularly. (last updated 18 Jan 2020)
Together we are stronger!
Current Calls for action
These are some of the things you can help with now!
URGENT – Share your experience/comments on Westminster debate on air pollution
There will be an Air Pollution debate in Westminster at 16:50 on 27 Apr 2021 secured by Munira Wilson MP. She wants to hear about how air pollution has affected you and your local area, wherever you are in the UK. Share your comments before noon 26 April – https://houseofcommons.shorthandstories.com/air-pollution-in-london/index.html.
Here's what TCAG shared with Munira Wilson MP:
We represent thousands of people who are opposed to the proposed Lower Thames Crossing.  There are many reasons for opposition to the LTC, but in this instance we wanted to share with you the main points that are relevant to air quality.

The original task of a new Thames Crossing between Kent and Thurrock/Essex was due to the problems caused by the current Dartford Crossing, the congestion and pollution.  Yet the project has now morphed into a project predominantly about economic benefit and growth.  We have not seen any data to support the claims of economic benefits, and HE refuse to share info we have requested.  However, we have seen data that proves that the Dartford Crossing will still be over capacity even if the LTC goes ahead, and therefore the congestion and pollution issues will remain.

Not only would it not solve those problems, it would add to them. Highways England are not giving any consideration in to how traffic would migrate between the two crossings (if LTC goes ahead) when there are incidents, and there are not adequate connections, which would result in even more congestion and pollution.  Even when there aren't incidents there will be traffic needing to take long detours due to the proposed design of LTC and lack of adequate connections.  All of course resulting in more pollution in areas that are already suffering with illegally high levels of air pollution.

Professor Karen Lucas has stated publicly that the whole proposed LTC route would fail against World Health Organization standards for PM2.5.  For everyone's sake it is vital that the Government enshrine WHO standards on air quality into UK law immediately.

On top of that the proposed route would create over 5m tonnes of carbon, destroy ancient woodlands, greenbelt, agricultural land, homes, communities, solar farms and so much more, and all having not only direct obvious impacts but also implications on air quality and the lives and health of people in and around the areas impacted by the proposed Lower Thames Crossing.

The financial cost of the proposed LTC is now up to £8.2bn, although we believe the true cost will be much higher.  The Government need to start taking into account the costs to people's lives, health and the environment too, not just financial figures.  What about the cost of healthcare as a direct result of the air pollution? What about the costs to the environment and the ability to exist on an unhealthy planet if we keep destroying it?

We thank you for securing this debate, and would welcome your comments on the proposed Lower Thames Crossing, since it is declared a Nationally Significant Infrastructure Project (NSIP), and would be happy to discuss our concerns over air pollution with you further.

More info about us and our campaign can be found on our website www.thamescrossingactiongroup.com and we would particularly like to draw your attention to https://www.thamescrossingactiongroup.com/ltc-toxic-triangle/
Have your say for the Environmental Bill Debate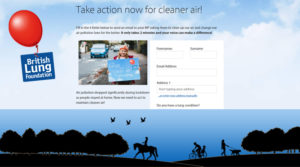 The UK Government will soon be debating the Environmental Bill. We all need to share our views on this with our MPs and let them know what we want now!
We all have serious concerns over air quality in regard to the proposed LTC, and British Lung Foundation have set up a quick and easy form to fill in, where you can add your own words too if you wish to get your message across to your local MP.
As we know the whole proposed LTC route would fail against World Health Organisation standards for PM2.5, which is why we feel it important to push for WHO standards for PM2.5 to be enshrined in UK as a matter of urgency. We need and deserve clean air.
Please click here and send a message to your local MP now! It literally takes a couple of minutes. Of course if you prefer to email your local MP directly instead of using this template then that's great too!
---
These are things that we need help with on an ongoing basis please
Click through to expand each suggestion, we truly appreciate any help you can offer.  Thank you.