1st Nov Highways England Route Update
Ockendon | Orsett | Chadwell | E. Tilbury | Kent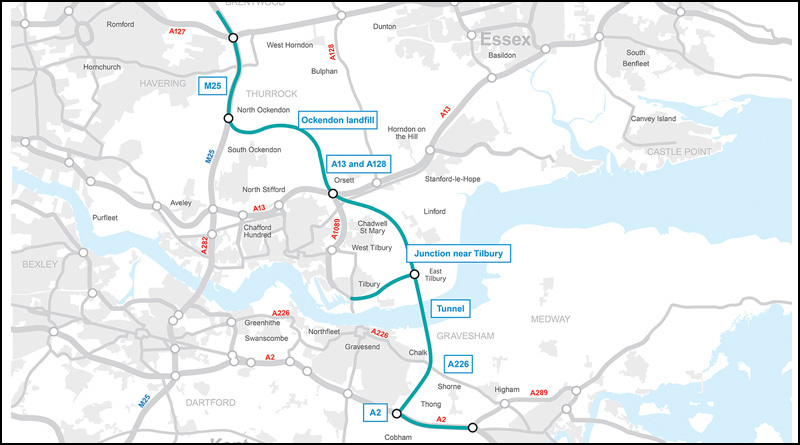 1st Nov Highways England Route Update can be viewed on HE website here.
"We have been looking at the areas below as part of our ongoing development of the scheme based on your feedback to the 2016 consultation. This shows our current thinking for the design of the route, subject to further consultation. Our aim is to make sure the crossing provides the best balance between improving journeys, creating opportunities for economic growth, and minimising community and environmental impacts.
M25 – New junction design to cross under the M25 to reduce the visual impact. Widening of a section of the M25 to improve traffic flow.
Ockendon – Changed alignment to avoid going across the landfill.
Access to the A13 and Tilbury:
A13 and A128 – We've redesigned the junction with the A13 to reduce congestion. This allows us to remove the A128 junction from the proposed design.
New junction near Tilbury – A new junction near east Tilbury and link road to Tilbury to improve traffic flow and provide an alternative route for HGVs.
A226 junction – We're removing this junction to reduce the traffic impact on local roads.
A2 – New junction design and widening of A2 to M2, junction 1 to reduce congestion and improve traffic flow.
Future proofing – There will be 3 lanes rather than 2 for some or all of the route.
Tunnel portals – We're continuing our assessment about the length of the tunnel and where to locate the entrances."
This update has also been covered by Kent Online – http://www.kentonline.co.uk/gravesend/news/lower-thames-crossing-134553/
Red Line Boundary Map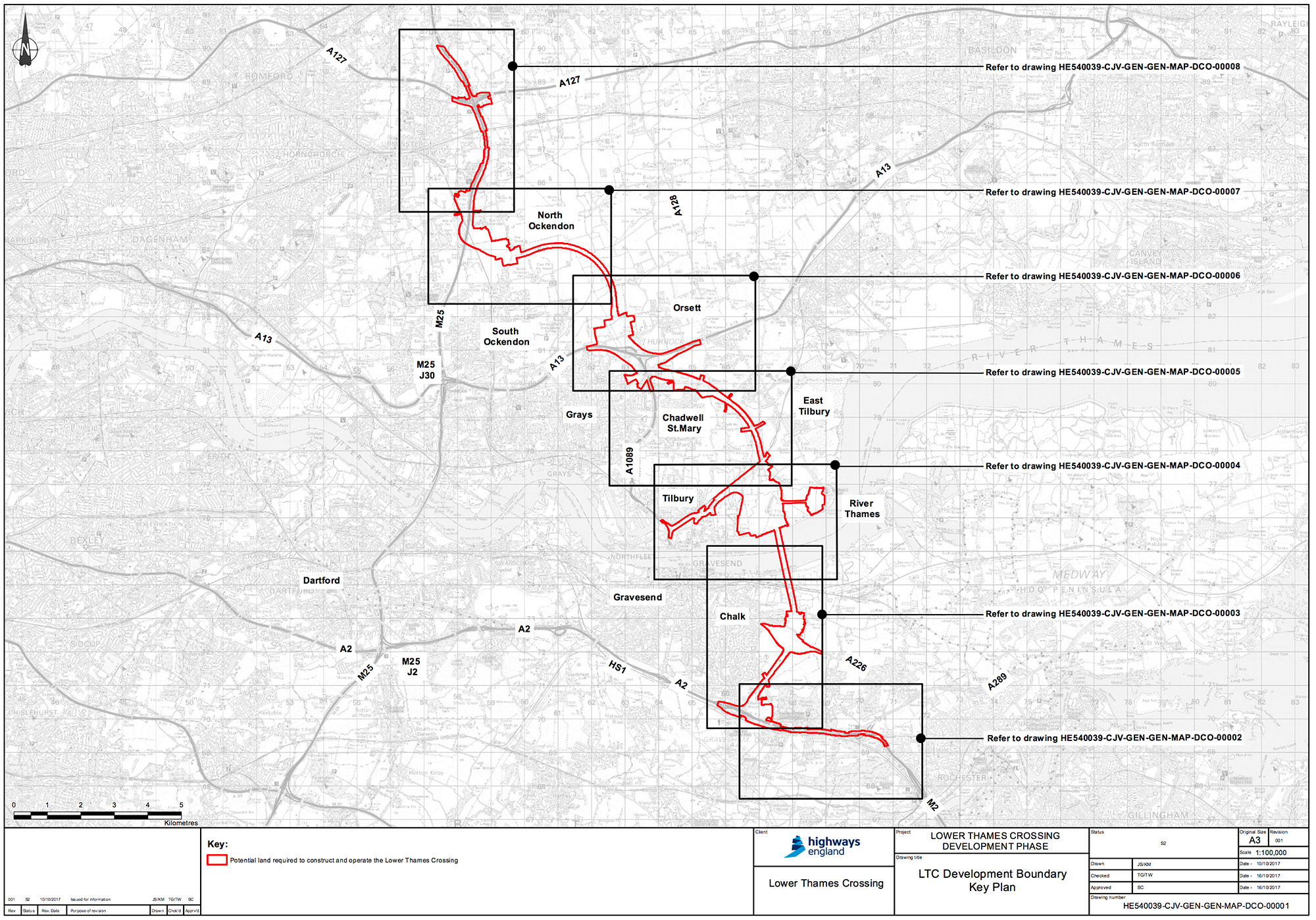 For an overlay map of 'before' & 'after' please click here
For zoomed in area maps of the new red line please click here
---
Let us know what you think of these changes on our Facebook Group or Twitter
Don't forget there is a TCAG community meeting coming up on Sun Nov 26th, please help spread the word and come along if you can.  We're all in this together, and our strength is in unity!