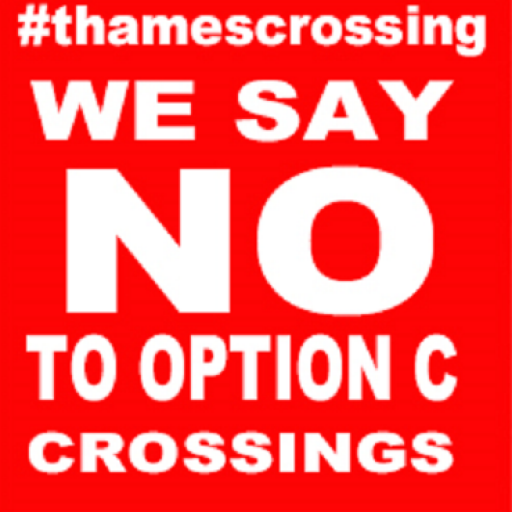 We have entered a critical phase, where by Thurrock Residents will set clearly defined challenges to Highways England during 2017 and beyond.
Due to a fragmented approach of the past, we need to act as one voice and share a common view to the objection of route 3.With your full support, together we will achieve a proposal for Thurrock that robustly supports a sustainable future with Health & Growth for businesses and residents alike.
KEY ISSUES
Route 3 does not reduce future traffic at the Dartford Crossing
Route 3 encourages 60,000 more vehicles to the area
Route 3 brings degraded Air Quality (NOx SOx PM10 & PM2.5)
Route 3 is already out of date
Besides The Lower Thames Crossing Route 3 will bring…
More noise pollution
More light pollution
Reduction of Green Belt
Split Communities across the Borough
---
Please continue to write letters of objection.
(The Consultation is now closed but read the Consultation Overview

Your individual letters can be sent to: –
The Prime Minister – 10 Downing Street, London, SW1A 2AA or Click Here
---
The Secretary of State for Transport – Chris Grayling
Department for Transport, Great Minster House, 33 Horseferry Road, London, SW1P 4DR
---
Your Local MPs
Stephen Metcalfe MP – South Basildon and East Thurrock Conservatives
2 Orsett Business Centre, Stanford Road, Grays, Essex, RM16 1BX Tel: 01268 200430
Or Click Here > Stephen Metcalfe MP
Jackie Doyle-Price MP – Thurrock Conservatives
2 Orsett Business Centre, Stanford Road, Grays, Essex, RM16 3BX – Tel: 01375 802029
Or Click Here > Jackie Doyle-Price MP
---
The Council Leader – Rob Gledhill
Civic Offices, New Road, Grays, Essex, RM17 6SL – Tel: 01375 366321
---
Your Local Councillors – Thurrock Council Web Link
---
Points to Note
According to Highways England with regards to the Lower Thames Crossing,
14% of existing M25 users 'might' opt to take the £6bn road scheme through the heart of Thurrock
This does not bring the existing crossing under its theoretical capacity at peak times.
The Crossing Daily capacity is said to be in the region of 150,000 crossings per day
Majority of M25 users will still use the current crossing for their trips
The A282 is still a local road capped at 50mph – and is not Motorway standard.
---
Other Factors effecting decision for the Lower Thames Crossing
DP World at Stanford Le Hope will potentially add 9000+ HGVs onto Thurrock roads per day.
Tilbury Port have recently agreed Tilbury2 site for further shipping actions.
New East Tilbury Junction proposed to enable port growth
A better plan is required from Highways England – Also a question echoed by both Ports!
---
Environment
All routes of the HE favoured Lower Thames Crossing will divide communities of Linford, East & West Tilbury, including North & South Ockendon. The road also passes close by to The Gateway Academy Secondary School and various Primary Schools, cutting off direct access to its feeder communities. In North Ockendon, we have care homes situated in the rural countryside. Again, these key community facilities cut off by this huge road system. This is not an acceptable solution, expecting children, in their key development years, to be situated alongside a noisy polluting road that has the potential to cause growth defects and lung conditions, with the emissions of passing vehicles. All the while this plan of increased HGV & Car pollution will land on the doorstep of our aged community in care homes, who chose a rural setting away from such pollution.
'Duty of Care' How do Highways England plan to minimise this cause & effect on health & communities?
Floodplain relief

Each of the Options of C meet at a tunnel based on the nationally protected floodplain at Tilbury marshes. An area recognised for its wildlife, biodiversity and forms part of a wider flood control system of South Essex coastline. Having a sunken section of road within this area of wildlife and biodiversity would simply act as a dyke, draining the local water table into the road.
How do Highways England plan to control flood risk to homes that rely on this floodplain relief?
---
Thurrock Businesses
The Proposed Lower Thames Crossing at Option C will not provide easy access into the heart of the borough. The purpose of this road is to by-pass Thurrock. Existing industry will remain sandwiched between the Thames and urbanised areas of West Thurrock, Little Thurrock & Grays. Therefore, growth potential for Thurrock's existing industry is vastly starved.
Can Highways England suggest how Thurrock's deep-seated industry will benefit from this new £6bn road scheme, without impacting residents of Chafford 100, West Thurrock & Grays?
---
Don't forget
It is your right as a human being to breath clean air
Thurrock has been noted in many articles online and in print of being highly polluted
Thurrock Council knowledge 17 areas of poor air quality
Route 3 does not fix Dartford crossings congestion
The crossing passes by Special Needs, Primary and Secondary Schools
The crossing is within 500m of two care homes in Thurrock
The crossing passes within 500m of Chadwell Flats / Wickham Road


---
Please Support the Cause!